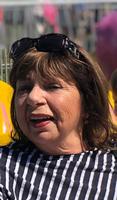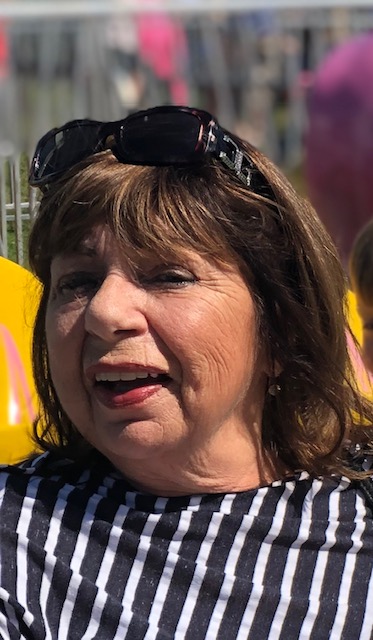 Uldine D. "Dinnie" Edlin Pomakis
Uldine "Dinnie" Edlin Pomakis, beloved wife, sister, aunt and friend, passed away peacefully on October 30, 2023. She was preceded in death by her parents Arthur and Florence Edlin, and her brother Donald Edlin. She is survived by her husband Paul Pomakis, of Needham, formerly of West Roxbury, her brother Arthur "Lee" and his wife Kathleen of Carlsbad CA, and her nephew Jason Edlin and his wife Diane and daughters Everlee & Isla of Chula Vista, CA.
She was born on February 20, 1952, in Boston, Massachusetts, to Arthur and Florence. She was a lifelong resident of Needham, growing up there with her brothers Lee and Donald. She attended Needham High School and graduated in 1970 and then Henry O. Pebody Hairdressing School in 1971. High school sweethearts, Dinnie married Paul and they shared many years together sharing their love and laughter with family and friends.
She was also a cherished friend and "sister" to Joanna Mack of Needham and her entire family. Dinnie also had a special place in her heart for her godsons, Jason, Joseph Mack and Jack Williams, who she loved to share stories about with anyone who would listen. She was so proud of them and loved spending any time she could with their whole family.
Dinnie worked for many years at Sabel's Salon in Chestnut Hill. She was known there for her friendly personality, always taking extra care and listening to customer's stories. She made many friends through her work. Prior to Sabell's she worked at Salett's Meats in Newton. Dinnie had a compassion for the elderly, taking them to appointments, shopping or just a visit.
Dinnie enjoyed her Dunkin' coffee, the beach and a trip to the casino every now and then. She loved going places, anywhere you wanted to go, Dinnie was ready and willing. Dinnie loved her family and friends dearly. Her laugh always brought a smile to Paul's face.
Dinnie will be deeply missed by all who knew and loved her. Visiting Hours will be held in the Eaton Funeral Home, 1351 Highland Ave, in Needham on Friday, November 3rd from 4:00-7:00 pm. All are welcome to attend Dinnie's funeral service in the Eaton Funeral Home on Saturday, November 4th at 11:00 am. Interment will be private. A later celebration of life will be planned. In lieu of flowers, donations may be made to St. Jude's in her memory (http://www.stjude.org/)
https://www.eatonfuneralhomes.com/obituary/Uldine-EdlinPomakis
https://www.eatonfuneralhomes.com/obituary/Uldine-EdlinPomakis