1964 Dwight Pals:
Back Row: Doug Carr, David Von Loesecke, David Temby, Erling Thorgalsen
Front: Toby Temby, Lee Adrian, Peter Von Loesecke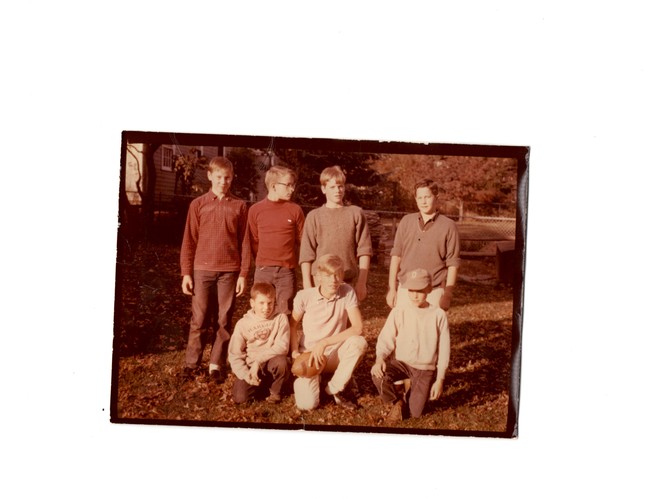 Dwight Grade 2:
Dwight Grade 3:
Carter - Avery School Grade 6:

---
John Elliot Grade 4: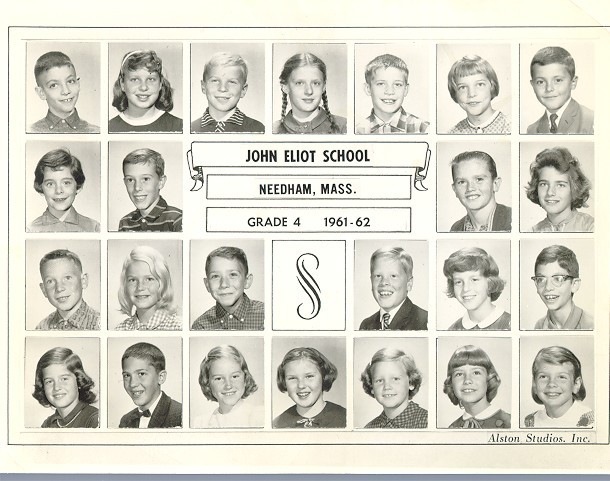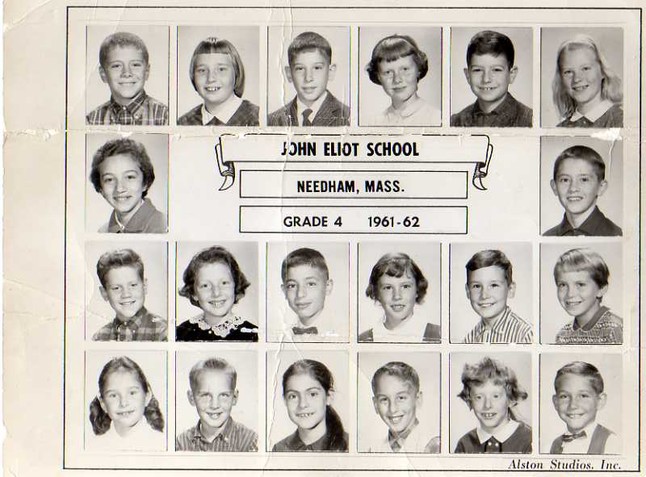 Can you send us additional names? Thanks to Dave Nichols for the picture.
Top row: Richard Wolfe, Linda Hand, Larry Berger? ____? David Rabin, Candace Sherman?
Elizabeth Cimino, Louis O'Conner
Peter? Pamela Randall? Anthony Socci, Geraldine Centola, David Nichols, Nancy Dunton
Bottom row: _____?_____?_____ ? Ronald Goldstein, Beth Bloom, David Smith
---
St. Joseph's Grade 1: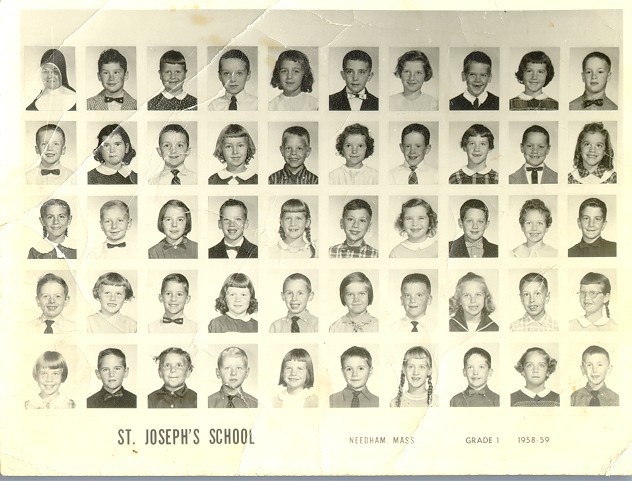 Top row: Sister Claire Julie, Bill Nowlan, Peggy Glynn, David Linehan, Ann Stoddard, Burt Fahey, Patty Carpenger, Jimmy O'Brien, Ellen Scanlon, Edward Stone
Second Row: Paul Hassell, _______, Jimmy Manning, Nancy Adams, Kevin Lucey, Karen Anderson, Robert Fitzgerald, Ellen Donahue, Gerry Fallon,____________
Third Row: Beth Nardone, Stephen Mills, Lori Quinnan, David Coughlin, Ginny Park, Charles Johnson, Jane Sears, Bill (Frederick) London, Maureen Driscoll, Bill Gifford
Fourth Row: Mark Lynch, Rose Droney, Joe Lemay, _______, Walter Morris, Mary Devine, Stephen Anderson, Anne Mahoney, Kevin Finn,
Elizabeth O'Brien
Bottom Row: Bobbi Zimmerman, Ed Keady, Marie Sugrue, Dick Favier, Joan Gilligan, Phil Coveney, Nancy Kellner, John Logue, MaryEllen Snyder, Tom Murphy
---

St. Joseph's Grade 6: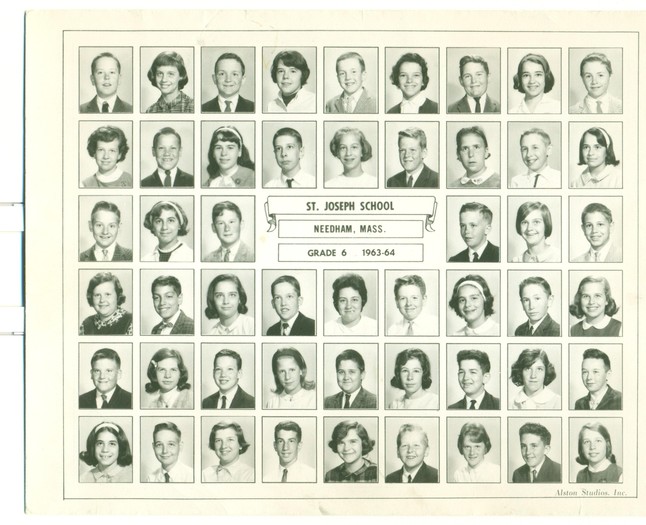 Top row: John Downing, Kathy Lynch, Jimmy Manning, Lori Quinnan, Paul Hassel, Karen Anderson, Ed Keady, Katie Fitzgerald, Phil Coveney
Next row: Maureen Driscoll, Gerry Fallon, Judy Burke, Kevin Finn, Pricilla Abbott, Jerry Shannon, Marie Shugrue, Walter Morris, Mary Ann Bradenese

Next row: Steve Alden, Beth Nardone, Bill Nowlan, Paul Cunningham, Mary Devine, Richard Charlton

Next row: Peggy Glynn, Dave Tocci, Mary Ellen Snyder, John Logue, Joanne Martin, Mark Lynch, Elise Messier, Tom Murphy, Ann Mahoney

Next row: Stephen Anderson, Joan Gilligan, David Coughlin, Virginia Parks, Mark O'Brien, Ann Harvey, Bob Mulcahey, Ellen Donahue, David Linehan

Bottom row: Marcia Mastropieri, Tom Condon, Patricia Carpenger, Bill Gifford, Jane Sears, Richard Favier, Rosemary Droney, Burt Fahey, Helena Zimmerman

Thanks again to Paul Cunningham!