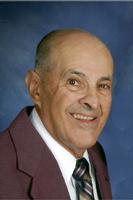 MEREDITH-----Robert Narducci, 85, of Meredith passed away on Friday, June 7, 2019 after a long and courageous battle with cancer. He was born October 27, 1933 in Milford, MA, the only child of Nicholas and Adelia (Bassetti) Narducci. He grew up in nearby Hopedale, graduating with the class of 1952.

Bob continued his studies at Boston University School of Music, class of 1956, graduating with a Bachelor's degree in Music Education. He earned a Master of Arts degree in Music from the University of Connecticut in 1968. He postponed his teaching career to fulfill his military obligation, enlisting in the US Army in 1956, and was subsequently assigned to 5th Army Headquarters, Fort Sheridan, IL as a Chaplain's Assistant.

In 1958, he took a teaching position with the Shrewsbury, MA school system where he taught orchestra and general music for 6 years. In 1964, he was hired by the Needham, MA public schools to teach orchestra, chorus and directing the music for numerous school musicals. In 1971, he was producer and music director for the highly successful first off-Broadway production of "Hello Dolly" in New England.

From a very young age, Bob was also a well-known professional entertainer in the Milford area. In the 1940's at the age of 7, it was believed that he was the youngest vibraphone player in the country. For well over 35 years, Bob performed on piano, Hammond organ and with his band for countless functions and events in the Milford area and on Cape Cod, MA. In the 1960s, his talents took him to the Lakes Region area in New Hampshire. He was the featured entertainer at the Winnisquam House, the Playhouse Inn, the Margate Resort and the Naswa Resort.

Bob was also an accomplished liturgical musician. As a young boy, he played organ for Masses at his home parish in Hopedale, later on, he held music director positions at St. Mary's Church in Holliston, MA, Our Lady of the Lakes Parish, Lakeport, NH, organist at St. Patrick's Church, Natick, MA, Sacred Heart Church, Hopedale, MA, St. Charles Borromeo Church, Meredith, NH, and lastly at First Church Congregational, Meredith, NH. He was frequently called upon to serve as organist at many churches in the Laconia/Meredith area, most often at St. Andre Bessette Parish in Laconia. He was also resident organist for the Wilkinson-Beane-Simoneau-Paquette Funeral Home in Laconia.

Bob is survived by his wife of 29 years, Nancy Narducci, a son, Richard Narducci and his wife Tiffany of Bristol, NH, 2 grandsons, Carter and Nickalus Narducci, brothers-in-law Stephen Herlin and his wife Lorraine of Cumberland, RI and Brian Herlin and his wife Kathryn of Casco, Maine, several nephews and nieces and 6 grand-nieces and nephews.

Calling hours will be held on Friday, June 21, 2019 from 4:00pm - 7:00pm at the Wilkinson-Beane-Simoneau-Paquette Funeral Home, 164 Pleasant Street, Laconia NH using the Carriage House entrance.

A Mass of Christian burial will be celebrated on Saturday, June 22, 2019 at 11:00am at St. Charles Borromeo Catholic Church, 300 Route 25, Meredith, NH. A reception will immediately follow in the church hall.

All former students, choir members, and musical colleagues are invited to sing for the Mass.

Rehearsal will be held before the funeral at 10:00am at the church . Kindly RSVP as soon as possible to narduccis@live.com for information and music.

Burial will take place at the family plot at Sacred Heart Cemetery, Milford, MA at a later date.

Instead of flowers, the family requests donations be made to St. Jude's Children's Research Hospital, 262 Danny Thomas Place Memphis, TN 38105 or Catholic Charities of NH, 215 Myrtle Street, Manchester, NH 03104-4354.

Wilkinson-Beane-Simoneau-Paquette Funeral Home of Laconia, NH is assisting the family with the arrangements. For more information and to view an online memorial go to www.wilkinsonbeane.com