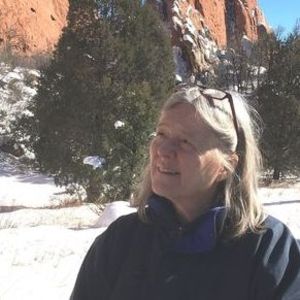 Newton – Janet L. Tierney, of Newton, formerly of Needham, died Wednesday, March 4, 2020 at Boston Medical Center. She was 67.
Janet was born in Boston on April 18, 1952, a daughter of Virginia T. (Houghton) Tierney of Waltham and the late Joseph F. Tierney. She was raised in Needham and was a 1970 graduate of Needham High. Four years later she earned her bachelor's degree at the University of Massachusetts at Amherst.
Until her retirement two years ago she was the Nuclear Medicine Division Manager at Saint Elizabeth's Hospital in Brighton where she'd worked for more than forty years. Janet lived in Milford and in Sherborn before moving to Newton in 2002.
She loved and cared for many people during her life. Janet helped with the daily care for her mother, raised a successful daughter and cherished time spent with her 2 year old and 5 month old grandsons when her daughter was away as a Coast Guard reservist. She loved Earl Grey tea and Sudoku. She embraced adventure with her daughter and recently visited Colorado, Guam, Alaska and Iceland.
Her giving nature extended beyond her death when after being stricken with a fatal aneurysm she became an organ donor. Janet will long be remembered as being warm, loving, kind and generous.
In addition to her mother, Virginia, she leaves her daughter, Sarah E. Ernst (Torsten) of Rabun Gap, Georgia; her grandson, Elias A. and Amundsen O.A. Ernst; her sisters and brothers, Patricia J. Sullivan of Newton, Joseph F. Tierney of Needham, Lawrence R. Tierney of Waltham, Virginia M. Schwoerer of Storrs, CT and Timothy P. Tierney of Needham and many nieces and nephews.
Family and friends will honor and remember Janet's life by gathering for calling hours in The Joyce Funeral Home, 245 Main Street (Rte. 20), Waltham on Friday, March 13th from 4 to 8 p.m. and again at 9:30 a.m. on Saturday morning before leaving in procession to Our Lady Help of Christians Church, 573 Washington Street, Newton where her Funeral Mass will be celebrated at 10:30 a.m. Burial will be private.
http://joycefuneralhome.tributes.com/obituary/show/Janet-L.-Tierney-108261225