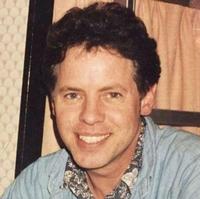 WORCESTER - David G. Oliver, 67, passed away peacefully on Saturday, June 22, 2019 at the Westside House after a lengthy illness.
He was born in Boston on August 22, 1951 a son of the late Charles E. and Winifred (Gerrish) Oliver. He attended local schools and for many years worked in international sales in the hotel industry. David loved the ocean and sailing, cooking and world travel.
He leaves behind three sons, Jacob D. Oliver and his wife, Abbey of Barre, Nicholas C. Oliver and his wife Cassandra of West Suffield CT, and Timothy C. Oliver also of West Suffield CT.
Family and friends are invited to celebrate David's life on Saturday, July 27th 2019 from 12:00pm until 2:00pm at the Fay Brothers Life Celebration Home, 1 West Boylston St., West Boylston.
Thanks to Bill Kalinowski for letting us know.
https://www.capecodtimes.com/obituaries/20190721/david-g-oliver-67