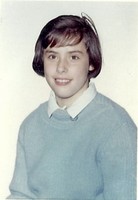 CONWAY - Patricia A. (Norton) Donovan, 58, of Conway, died Friday, Feb. 4, 2011, in the Boston hospitals.
Tricia was born in Needham on Aug. 19, 1952, the daughter of the late Russell and Ruth Norton. Tricia attended Needham public schools and graduated from the University of Massachusetts at Amherst in 1975.
In the late 1970s, she was a newspaper reporter for the Patriot Ledger before moving to western Mass. From 1980 to 1986, Tricia created and operated the Sweet Spirit Bake Shop in South Deerfield and sold the best sweets, retail and commercial, supplying baked goods to many area establishments, from Shelburne Falls to Amherst.
In the late 1980s, Tricia became a GED instructor for the Athol, Orange, Greenfield area and later just the Greenfield area for the Franklin Hampshire Employment Training Consortium (FHETC). She touched and nurtured the lives of many adult students. In the late 1980s, Tricia took on the task of reviving the Conway Festival of the Hills for which she was the co-chair and constant for over 20 years.
In the early 1990s, while working for the FHETC, she enrolled in a Ph.D. program at the UMass School of Education and received her Ph.D. in May 2006.
In 2000, Tricia started working for TERC in Cambridge, developing and writing math curricula for adult education, and in 2005 she began working for World Education in Boston as a professional development specialist.
Among the many professional organizations whose mission was improving math education for adults, she was a member of: Mass. Coalition for Adult Education, National Council of Teachers of Mathematics and served as past president of the Adult Numeracy Network.
Tricia was a very active member of the St. Mark's Church community in Conway.
Tricia had boundless energy and interests, from baking and preparing food to her great love of flowers and gardens and an endless appetite for reading and learning.
Tricia had numerous serious health issues over her last 40 years. Not many people saw or heard about these tribulations. What most people saw was her energy, her enthusiasm and her big smile. Tricia always tried for that most profound of human endeavors: to be useful and helpful.
Tricia leaves her husband of 32 years, Tom; her loving sister, Michele Norton of Southbridge; two brothers and their wives, Russell and Katherine Norton of Sandwich, and Brian and Dawn Norton of Deep River, Conn.; her mother-in-law, Elizabeth Donovan of Muskegon, Mich.; 10 brothers-in-law and sisters-in-law and their spouses; and numerous nieces and nephews.
A funeral Mass will be held Thursday, Feb. 10, at 10:30 a.m. at St. Mark's Church with calling hours from 5-8 p.m. on Wednesday, Feb. 9, at the Wrisley Funeral Home, 90 Sugarloaf St., South Deerfield.
In lieu of flowers, donations may be made to your favorite charity.
(http://www.gazettenet.com/2011/02/08/patricia-donovan-lifelong-learner)