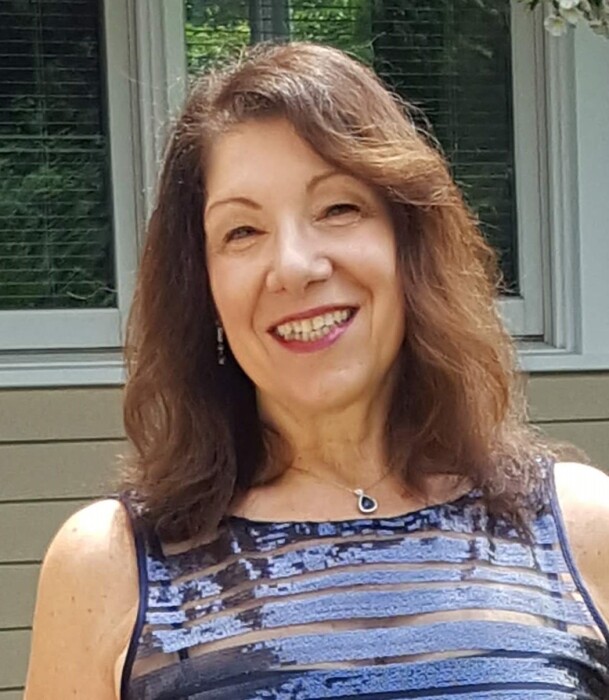 https://www.kfouryfuneral.com/obituary/Janice-Dugan
Janice Dugan died peacefully on March 23, 2022 surrounded by her loving husband of 49 years, Michael, and their three children. She was the daughter of the late Michael and Wadia Ayoub of Needham, MA. Loving mother to Cara O'Neil and her husband Scott of Amherst, NH, Melissa Payne and her husband John of Norton, MA, and Jesse Dugan and his wife Allison of Raynham, MA. She was the beloved Tete of six grandchildren, fondly known as the Fishes: Connor "Catfish", Dylan "Kingfish", Abby "Angelfish", Alex "Dragonfish", Arianna "Starfish", and Jacob "Sunfish" and dear sister to Dolores Brown of Mansfield, MA, Diane Robinson of Windham, NH, Gretchen Ayoub of West Roxbury, MA and the late Dr. Bob Ayoub of Needham, MA, and loving aunt to many nieces and nephews.

Janice and Mike began their married life in Virginia, lived in Nebraska for a few years, then moved back to Massachusetts where they raised their family. She worked alongside her brother Bob in his dental practice for many years and was a favorite of all of his patients. In 1996, she and Michael bought a Kitchen Tune Up Franchise, rising to number one in the country in a few years. Their level of personal interaction with their clients and their dedication to each and every job was exemplary.
Janice was courageous, loving, funny, intelligent and compassionate. She loved travel, gardening, and was an excellent seamstress. She was an outstanding cook, passing down generations of family recipes and carrying on the traditions of her Syrian heritage. Family was the center of her life. She dedicated much of her time to her grandchildren, whether it be attending dance and piano recitals, hockey, baseball, and lacrosse games, making Halloween costumes, or devoting her Mondays to playing with her youngest grandchild. She spent hours meticulously planning family days and vacations just to make sure her family always spent time together.
Even throughout her illness, she would always put someone else's needs ahead of her own. She was our inspiration, our rock, and the center of our universe and will be dearly missed by all who knew her and loved her.
Visiting hours will be held Monday, March 28th from 4:00 to 8:00 p.m. at the Kfoury Keefe Funeral Home. Funeral Service Tuesday at 10 a.m. at St. George Antiochian Orthodox Church 55 Emmonsdale Rd. West Roxbury. Relatives and friends are respectfully invited to attend. Janice will be laid to rest at Timothy Plains Cemetery in Norton.
In lieu of flowers, please make contributions in Janice's memory to Dr. Jennifer Brown's CLL Research Fund at Dana-Farber Cancer Institute, P.O. Box 849168, Boston, MA 02284
or use this link:
https://danafarber.jimmyfund.org/site/Donation2?df_id=2100&mfc_pref=T&2100.donation=form1